To meet the upcoming restrictions regarding greenhouse gas emissions, cities have to develop strategies to reduce traffic and consequently pollution. Clean and energy efficient electric L-category vehicles (ELVs), co-existing in the streets with cars, bicycles and public transport, can represent a technical solution.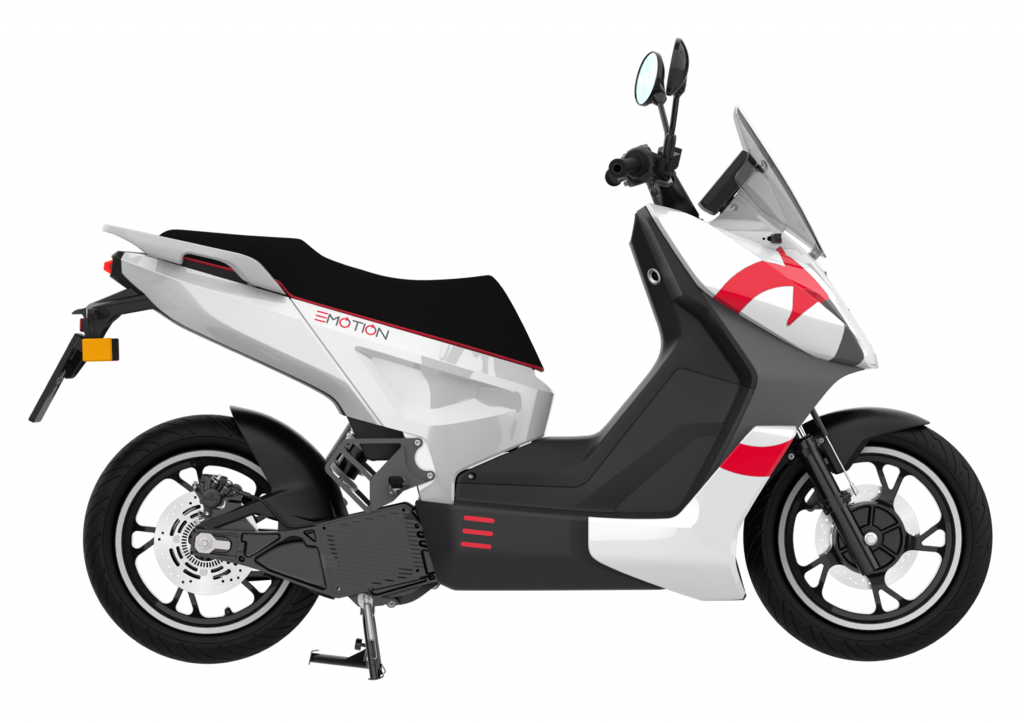 © KISKA GmbH & NUMERICA GmbH & Co KG
EMotion develops a portfolio of ELVs that is especially designed for both the young and 50+ generations and fits into the categories L1e-B (4 kW) and L3e-A1 (8 kW). The lightweight design provides great driving performance and enhanced driving range and, together with an innovative and user centric designed HMI and on-board information system, offers a new driving experience.
Working towards that vision, EMotion develops cost-effective, energy efficient and comfortable ELVs that will induce ICE car drivers to switch from cars to ELVs for their daily commutes.
To achieve that, EMotion will tackle the shortcomings of current ELVs by developing a modular, scalable and highly efficient electric powertrain and battery architecture, which significantly reduces their manufacturing and maintenance costs. Moreover, EMotion develops a number of technologies that maximize the ELV energy efficiency, including regenerative braking and lightweight design. Furthermore, EMotion optimizes the ELV driver's experience by providing an enhanced active vehicle stability and handling, and an HMI facilitating the eco-driving user capabilities.