The proposed EMotion concepts draws from a rich portfolio of technological solutions in the areas of:
AREA I – lightweight frame design and packaging,
AREA II – highly efficient electric powertrain and charger components, and
AREA III – innovative and user centric designed HMI together with a novel on-board information system.
The synergetic potential of these solutions will lead to two ELV demonstrators with improved energy consumption, driving performance, handling and stability, and an enriched driving experience. The following seven main objectives, divided into the three above-mentioned areas, are targeted.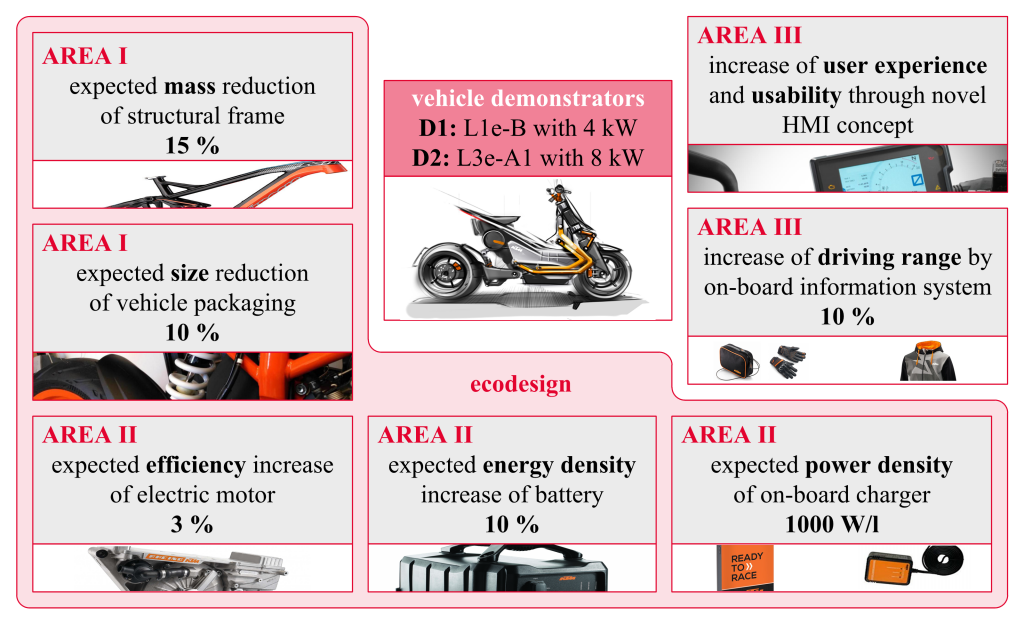 The combined efforts from the three AREAs allows for the developed vehicles to reach driving ranges of up to 100 km with clear benefits for drivers with longer daily commutes living in suburbs and rural areas.
An ecodesign process steers the development of the electric L-category vehicles and delivers environmental feedback to the project team, emphasizing the reduction of the vehicle's carbon footprint throughout its life cycle.
After the development and extensive testing on structural component and vehicle level, an 8 months long demonstration phase in and around the city of Salzburg under full-scale realistic driver and usage conditions will prove the operational capability of the vehicles. An end user assessment of usability and experience will conclude the project and help to understand if the defined goals of the project were met satisfactorily.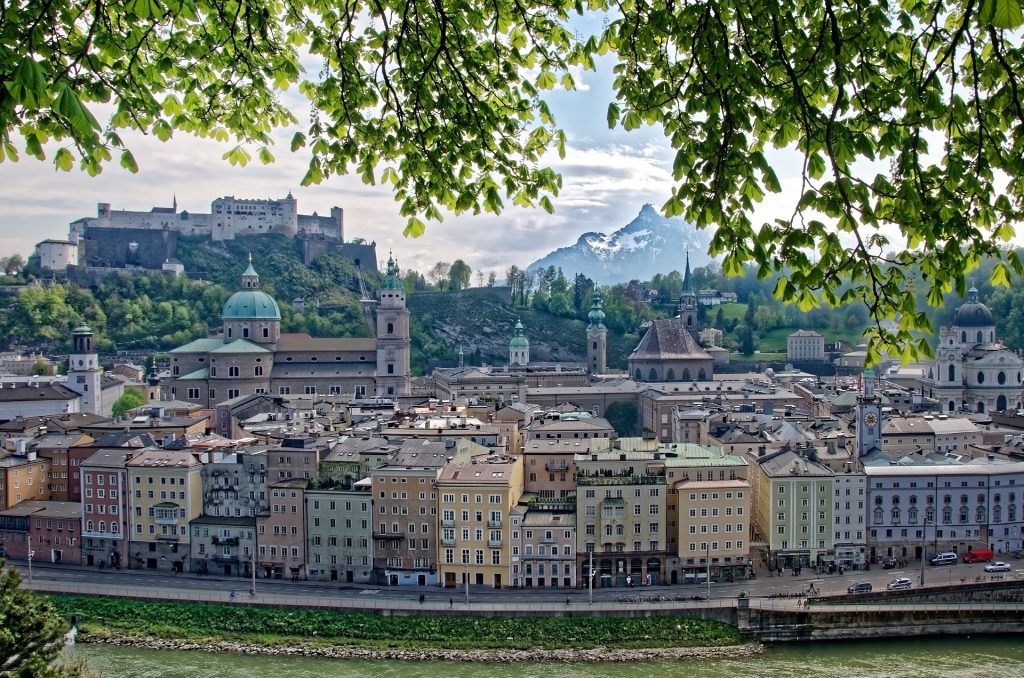 The demonstration phase in Salzburg makes the project results not only visible to the general public, but feedback from there can also be integrated into future developments. The vehicles will be operated in the city centre and its surroundings, visible both to the inhabitants and to tourists.